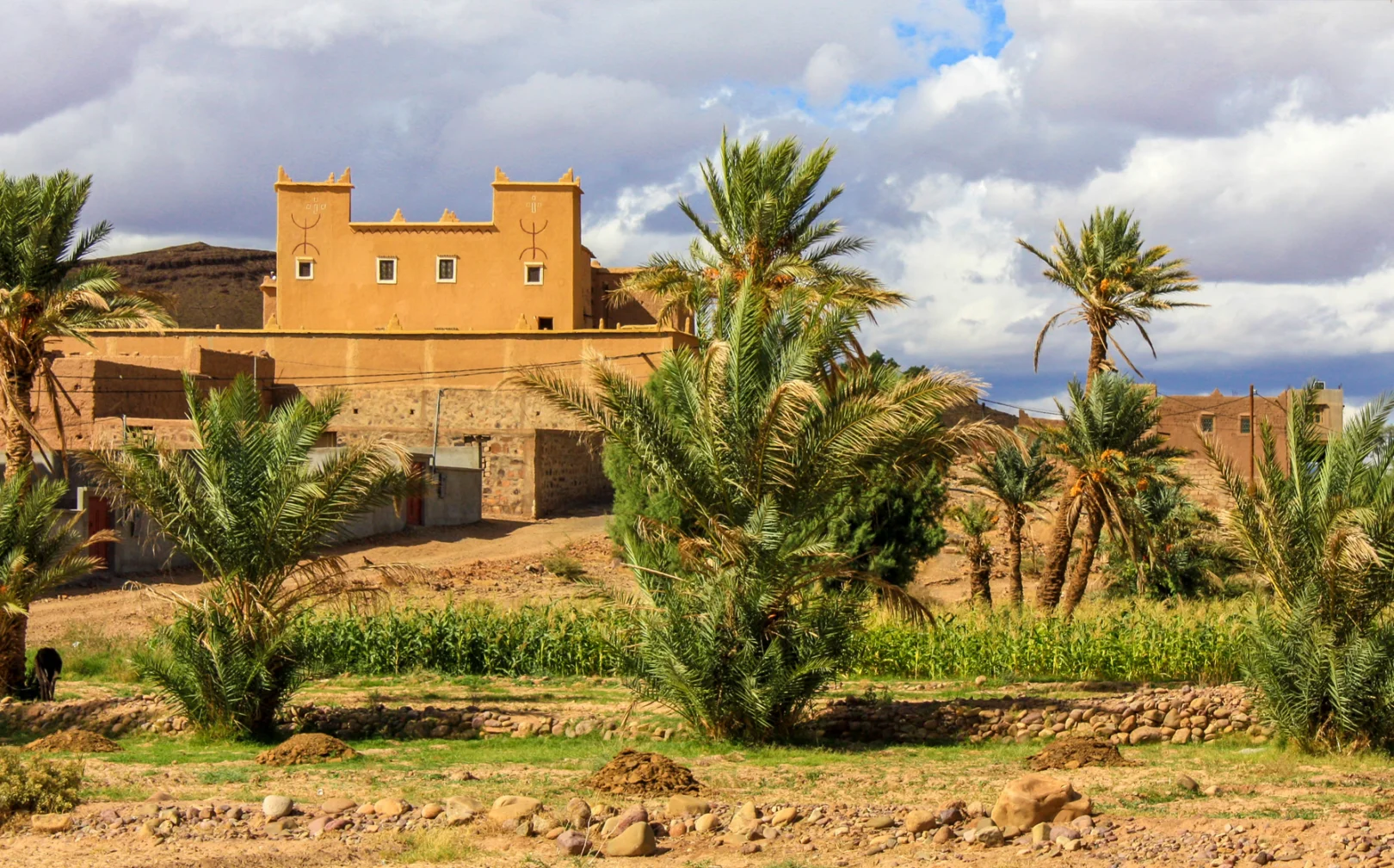 Riad du Sud: Your Oasis of Comfort in Nkob Village
Nestled just 20km away from the charming village of Nkob in the picturesque province of Zagora, Riad du Sud is a remarkable accommodation that seamlessly blends history with modern comfort. Formerly an ancient farm, this unique establishment has undergone a transformation to become a true oasis for travelers seeking an unforgettable experience.
Discover the Essence of Tranquility
Riad du Sud is more than just a hotel; it's a haven of tranquility where you can escape the hustle and bustle of everyday life. Surrounded by the awe-inspiring landscapes of Nkob, this serene retreat offers a peaceful ambiance that allows you to unwind and rejuvenate.
A Glimpse into the Past
As a former farm, Riad du Sud carries a rich history that adds to its allure. The architecture and design pay homage to the heritage of the region, providing guests with a unique opportunity to step back in time while enjoying all the modern amenities they desire.
Elegance and Comfort Combined
Each room at Riad du Sud is tastefully designed, reflecting a perfect balance between elegance and comfort. From intricately crafted furnishings to cozy bedding, every detail has been meticulously curated to ensure your stay is nothing short of remarkable.
Culinary Delights to Savor
Indulge your taste buds with a culinary journey that celebrates the flavors of Morocco. The in-house restaurant offers a delectable array of traditional Moroccan dishes prepared with locally sourced ingredients. Dining at Riad du Sud is not just a meal – it's an exploration of the region's gastronomic heritage.
Gateway to Exploration
Riad du Sud serves as an ideal base for exploring the wonders of Nkob and its surroundings. Whether you're interested in hiking, discovering ancient kasbahs, or immersing yourself in local culture, the knowledgeable staff can assist you in crafting an unforgettable itinerary.
A Warm Berber Welcome
Experience the renowned Berber hospitality firsthand as you are warmly welcomed by the gracious staff of Riad du Sud. Their genuine warmth and willingness to make your stay exceptional will leave a lasting impression and create cherished memories.
Book Your Stay
Are you ready to experience the charm of Nkob and the comfort of Riad du Sud? Book your stay now and embark on a journey that combines history, relaxation, and cultural exploration. Discover the allure of this ancient farm turned accommodation and make your visit to Nkob truly unforgettable.