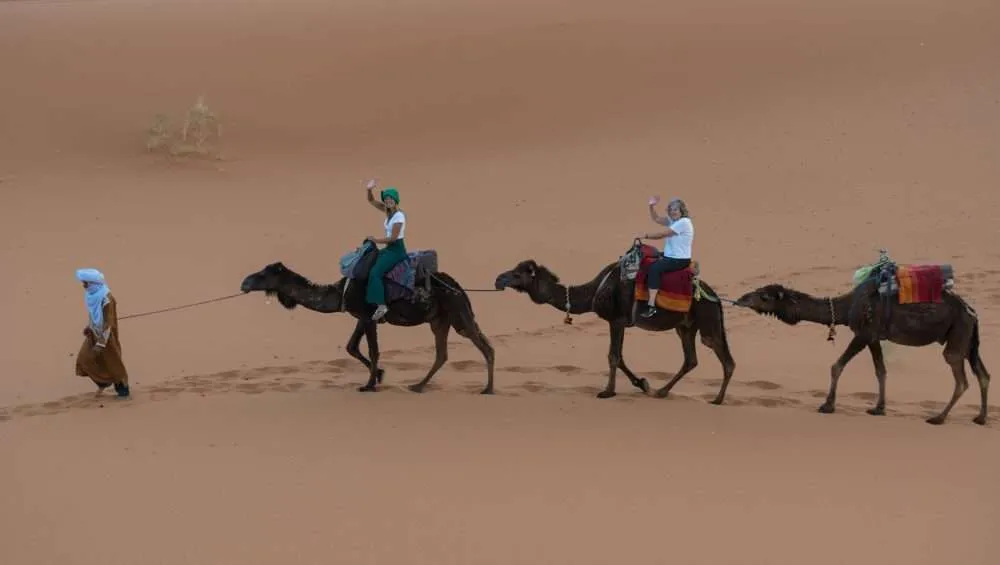 Enchanting Merzouga: Guide to Unforgettable Adventures
Discover the enchanting charm of Merzouga with this comprehensive guide filled with unforgettable activities and breathtaking experiences. From epic desert rides to cultural treasures, experience Merzouga like never before!
Merzouga, a jewel nestled in the Moroccan Sahara, welcomes travelers with an endless array of adventures that tantalize the senses and enrich the soul. This enchanting desert oasis has something for everyone, from adventurous explorers to cultural connoisseurs. Let's delve into some essential highlights of Merzouga that will truly make your journey memorable.
Wander through the Golden Dunes
No visit to Merzouga is complete without a stroll across the dunes at sunrise or sunset. Experience the magic of the sand dunes reflecting golden hues as you relish in the serene beauty of the surroundings.
Camel Trek to Sunrise
Step onto a majestic camel and be led by the tranquil beauty of the desert at sunrise. This unforgettable experience offers a deep connection with the natural environment.
Overnight in a Berber Camp
Immerse yourself in the rich culture of the Berber population by spending a night in a traditional Berber camp. Enjoy delicious local cuisine, listen to traditional music, and share stories around the campfire.
Admire the Starry Sky
Merzouga is renowned for its clear and expansive starry sky. Let yourself be amazed by the breathtaking view of the Milky Way as you enjoy the tranquility of the desert.
Explore Rich Culture
Visit local markets and villages to experience the vibrant culture of Merzouga. Meet friendly locals, discover handmade crafts, and taste authentic Moroccan dishes.
Quad Biking and Sandboarding
For the adventurous souls, Merzouga offers excitement on four wheels. Rent a quad and zoom over the dunes, or try sandboarding for an adrenaline rush.
Discover Oases and Kasbahs
Escape the desert heat and visit the lush oases and historic kasbahs in the vicinity. Explore the rich history and architecture these places have to offer.
In conclusion, Merzouga is a magical destination that provides an unforgettable blend of adventure, culture, and natural splendor. Whether you seek tranquil reflection, excitement, or cultural enrichment, this breathtaking destination will surpass all your expectations. Get ready to awaken your senses and lose your heart in the enchanting desert of Merzouga.