Guest Posting Guidelines
Here at Marokko ReisExpert, we're thrilled to invite fellow travel enthusiasts to contribute their unique perspectives and experiences to our platform. To ensure the quality and relevance of the content we publish, we have established the following guidelines for guest submissions:
Content Quality
Originality: We welcome original content that hasn't been published elsewhere.
Relevance: Articles should revolve around the world of travel and provide valuable insights, tips, or personal stories for our readers.
Writing Standards: We value well-crafted, engaging content that's free from grammatical errors and spelling mistakes.
Length: While we suggest articles between 500 to 1200 words, we emphasize substance over word count. Please make sure your content delivers meaningful information.
Visual Element: Every article should include at least one high-quality image that complements the content. Ensure you either own the images or have proper permissions and attribution.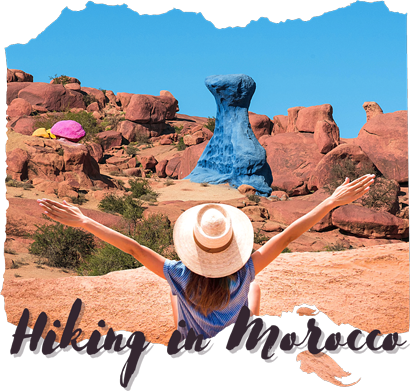 Author's Bio
Author's Bio: Feel free to share a brief author's bio at the end of your article. Introduce yourself, and provide a glimpse into your background or expertise in travel. If you wish, you can also include links to your personal website or social media profiles.
Unacceptable Content
We do not accept posts that are purely promotional, self-serving, or primarily intended for SEO purposes. Our primary goal is to offer value and engaging content to our readers.
Disclaimer
We aim to make your guest posting experience rewarding and collaborative. Therefore, here are a few things to keep in mind:
Editing: We may edit submitted articles for clarity, tone, or grammar to align with our style and quality standards.
Publication: By submitting a guest post to Marokko ReisExpert, you grant us the right to publish the content on our website and promote it through our social media channels.
Feedback: If your submitted article doesn't meet our guidelines or isn't accepted, we may provide constructive feedback to help you improve your writing skills and better align with our content requirements.
We believe in the power of shared travel experiences and stories. We eagerly look forward to reading your submissions and sharing your adventures with our global community of travel enthusiasts.
Remember that following these guidelines ensures a positive experience for both contributors and our audience. So, why wait? Share your travel tales with us and become a part of the Marokko ReisExpert storytelling journey!